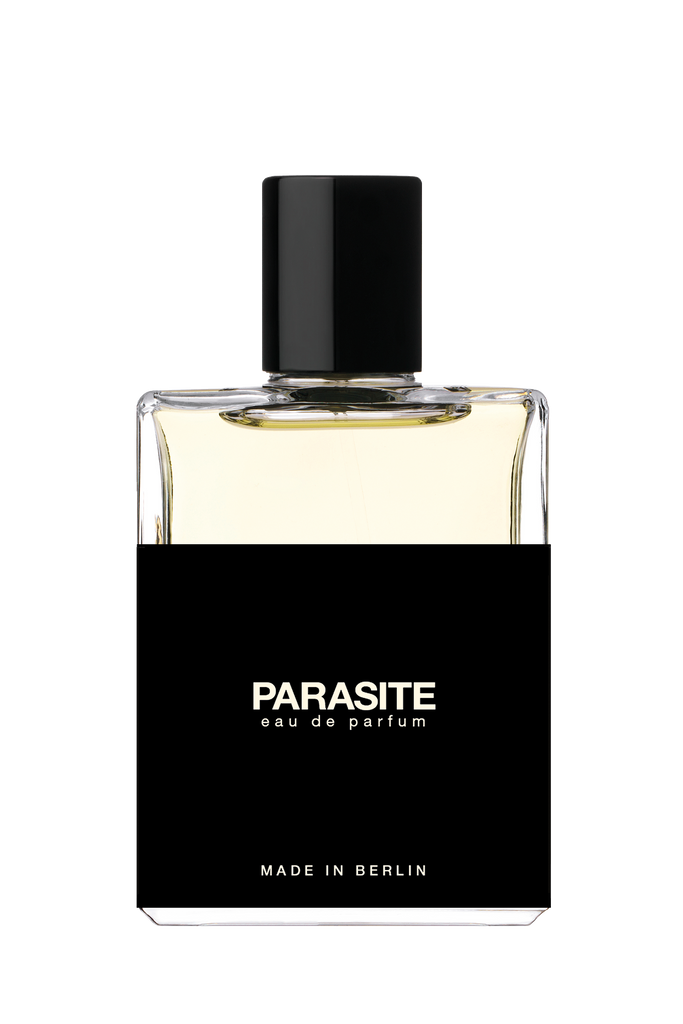 "The film Parasite directed by Bong Joon-Ho begins and ends with the image of socks suspended on an airer in the gloom of a confined space. It's a visual hallmark that introduces an olfactory amalgam capable of portraying the atmosphere of the semi basement where the Kim family lives. A stumbling neighbour urinates beside the window; then a disinfection unit blasts the entire area with a toxic fog. The four protagonists choose to leave the windows open, taking advantage of the serendipitous service  to expunge the vermin from their home, only to find themselves similarly engulfed in the the corrosive vapour. The smoke that invades the space neutralises the cinematic frame by rendering it "illegible"; the occupants can't breathe, while viewers of the scene can no longer discern what lies ahead. 
The olfactory climate that these scenes create begins to gain coherence as the rest of the story unfolds. The semi-basement is fragrant: a mixture of damp lothes, mildew running rampant in the small, poorly ventilated space, with its broken transom windows, and the throng of humans, roaches and cooking smells. 
In the film, the four members of this poor household are constantly associated with odours that others perceive as unseemly but which the Kims are - nose in sleeve unable to detect on themselves in spite of their repeated attempts. 
The smell continues to accompany the Kims when, one by one, they are employed by the wealthy  Park family, from whom, they hide their family ties while conspiring to make themselves indispensable. Although the Kims are artful and clever in their infiltration of the Parks's home, their good conduct and their willingness to blend into this new milieu - this new space - cannot improve the smell that they carry with them in spite of themselves."
Excerpt from Nez La Revue